22.10.2020

 Sofia Tech Park
Robotics Strategy Forum 2020
A hybrid event combining online discussions with industry-leading experts and an expo zone exhibiting the latest innovations in robotics and automation.
RSF 2020 is the second edition of Robotics Strategy Forum, an event which:

 Covers multiple aspects of robotics and automation

 Features prominent industry experts

 Exhibits the newest robots

 Will be held in English

 Will be conducted both online and offline
What to expect on Robotics Strategy Forum 2020?

 Robotics in the CEE

 The pandemic's impact on automation

 Digitalisation during lockdown

 Inspiring the next generation of engineers

 Showcasing industrial robots and innovations capable of assisting companies in the next industrial revolution

Robots are the new recruits on the pandemic's front lines

eCommerce takes half of pandemic retail growth

1.2 billion children in 186 countries affected by school closures

Microsoft bought Greek robotics process automation firm for more than 100 million

First Bulgarian serial production of cobots started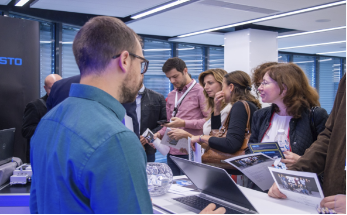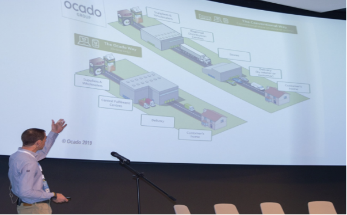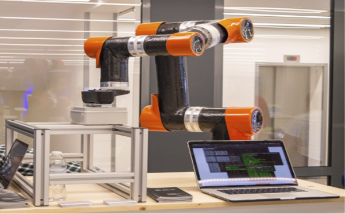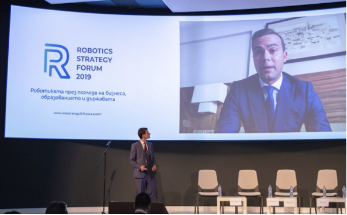 Lunch break + Festo Demo booth
5G vs Wi-Fi 6 – tech concepts of the future
The Bulgarian Small and Medium Enterprises Promotion Agency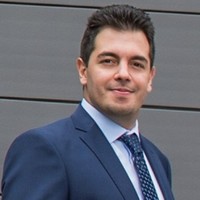 PARA (Professional Association of Robotics and Automation)
PARA (Professional Association of Robotics and Automation)
American Chamber of Commerce in Bulgaria
Manufacturing Technology Centre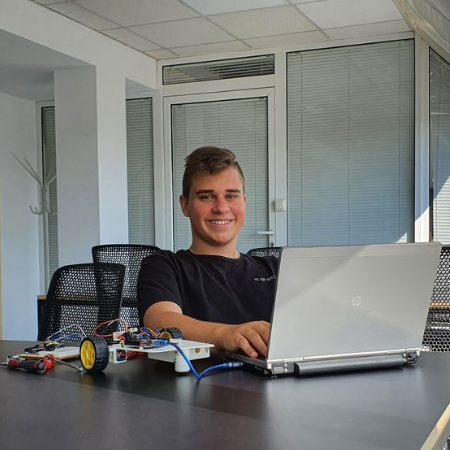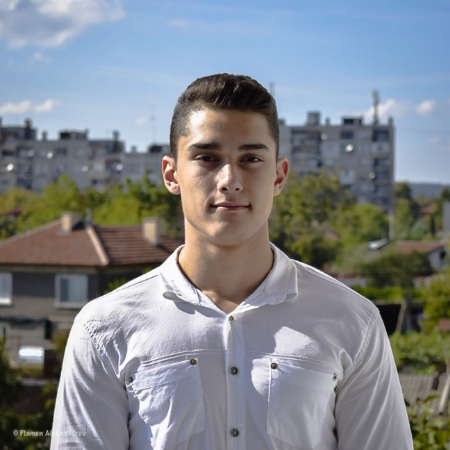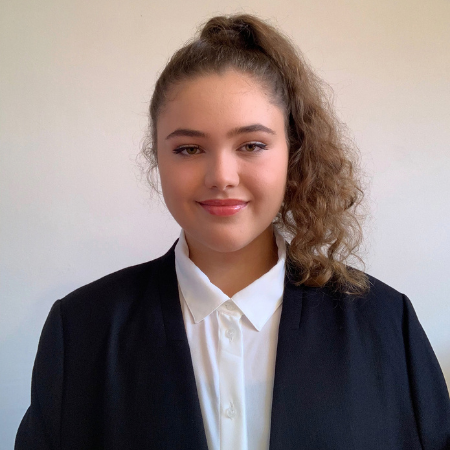 Technology media partners:
Professional Association of Robotics and Automation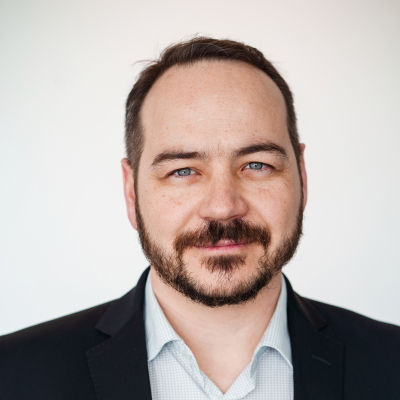 Alexander Tzonev
CTO, Bulpros
Alexander is an experienced executive with background in software engineering and IT services. He has more than 20 years of international experience in the fields of Software Engineering, cross-functional and cross-geo team management and process optimization.
Alexander has worked for companies like Johnson Controls Automotive and AxWay in the past and before joining the team has managed the development center in Bulgaria for Cisco Systems for 5 years.
He holds a Masters' degree in Computer Science from Technical University of Sofia and graduated ELSYS computer science specialized high school.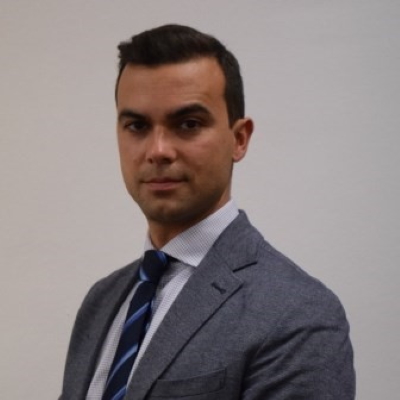 Dr. Boyko Takov
Executive Director, The Bulgarian Small and Medium Enterprises Promotion Agency
Dr. Boyko Takov is Executive Director of The Bulgarian Small and Medium Enterprises Promotion Agency, appointed by an Order of the Minister of Economy, Mr. Emil Karanikolov, dated November 12, 2018.
Dr. Takov has a proven executive management track record and over 12 years of experience in business management. He spent four years at The Executive Agency "State Property of the Ministry of Defense", where he served in various expert positions. From 2008 to 2012 he was CEO and member of the Board of Directors of the Bulgarian subsidiary company of a leading South Korean energy company.
Over the years, he had been at executive and management positions in some of the most advanced areas of business and investment, where project and finance management in agriculture, energy and infrastructure was only part of his biography.
He earned his doctorate in Economics, Industrial Engineering and Management at the Technical University in Sofia and his Master's degree in Marketing and Economics at the University of National and World Economy, Sofia.

Georgi Grozdanov
Head Of Technical Engineering Center, Festo

Georgi Grozdanov has been the head of the Technical Engineering Center of Festo in Sofia since January 2019. For years he has held a managerial position in a company related to the automotive industry, where he started as a software engineer. He is currently preparing a doctorate in "Electronics" at the Technical University of Sofia.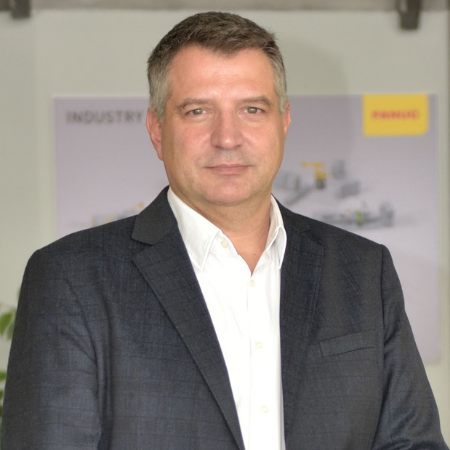 Hristo Gilishtarov
Managing Director, FANUC Bulgaria

Hristo Gilishtarov is responsible for the regional business development of FANUC Bulgaria EOOD, including Greece, Cyprus, North Macedonia and Albania, with headquarters in Bulgaria. FANUC, as one of the main manufacturers of industrial robots, is focused on the development and support of industrial robotics and automation in various industries worldwide.
The main priority for Hristo is to increase the population of industrial robots by combining and adapting different business models in accordance with the technical requirements of the specific industry and region.
He graduated from the Technical University – Sofia, holds a Master's degree in Business Administration from City University of Seattle, as well as a postgraduate degree from Stanford Graduate School of Business.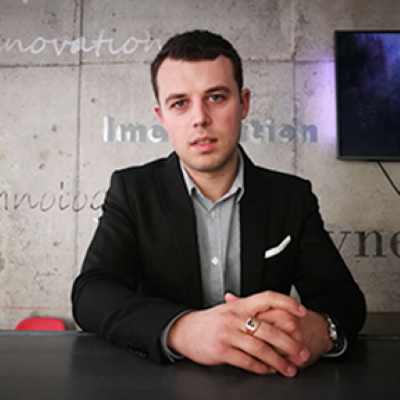 Kristiyan Mihaylov
Co-founder and secretary of the Board of PARA

Kristiyan Mihaylov is a co-founder and secretary of the Board of PARA. He heads the department of "educational robotics" in PARA. He has more than 5 years of experience in the development of start-up companies, work in system integrators and outsourcing companies in projects related to automation, information security, Internet of Things. Kristiyan is a co-author of the report on the Bulgarian successes in robotics and automation for 2018, as well as a lecturer and organizer of the series of technological events Robotics Strategy Forum.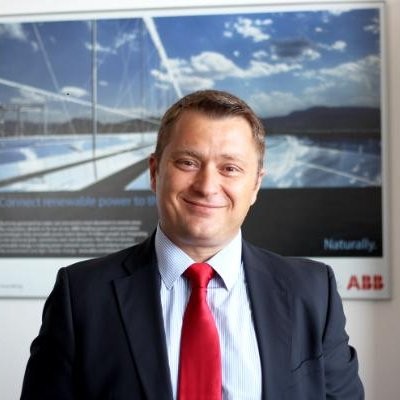 Vasil Takev
LBM Motion & Robotics and Discrete Automation, ABB

Vasil ran several projects for development of sales to retail segment on Bulgarian market, which would help in implementation of sales and marketing strategies in markets with relatively low purchasing power and significant presence of low-cost competitors. Successfully developed the ABB market presence in electrical vehicles charging infrastructure, currently working on the implementation of local robotics, and manufacturing automation strategy.
Extensive experience in development and management of channel partners' network, especially in emerging markets, where initial stages are characterized with multi-role partners e.g. wholesaler and panel builder.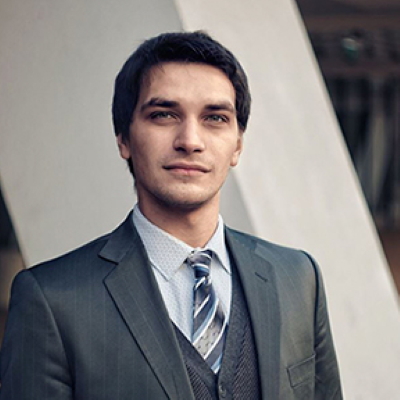 Yonko Chuklev
Vice President, PARA

Yonko Chuklev is a technology strategist, lawyer and financial analyst. He has worked on projects in London and New York. He has been a speaker at forums such as TEDx Sofia University, the Eastern European Gaming Summit and the Robotics Strategy Forum. His passion is projects that can lead to the growth of Bulgarian solutions on the international technological and business scene. As Vice President of PARA, he focuses on the analysis of sectors and technologies with innovative potential such as collaborative robots, neural networks, warehouse automation solutions, autonomous vehicles, drones, cloud platforms and robot operating systems. He is also a volunteer in the Atanas Burov Foundation, as well as in the media for positive journalism "Uspelite".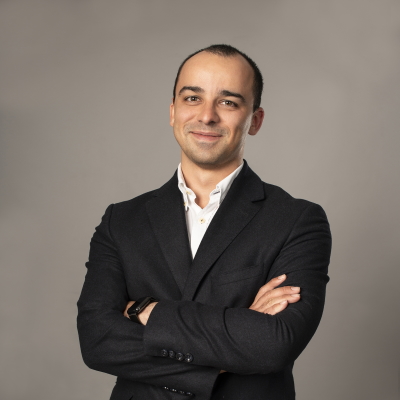 Pavel Dimov
CEO, MOS Robotics

Co-founder of MOS Consult, imos Service and MOS Robotics, Pavel Dimov is a managing director of the company, with more than 10 years of experience in automation of the furniture industry. The complete portfolio of companies is focused on software products, machinery, automation systems and robotics for the furniture sector worldwide.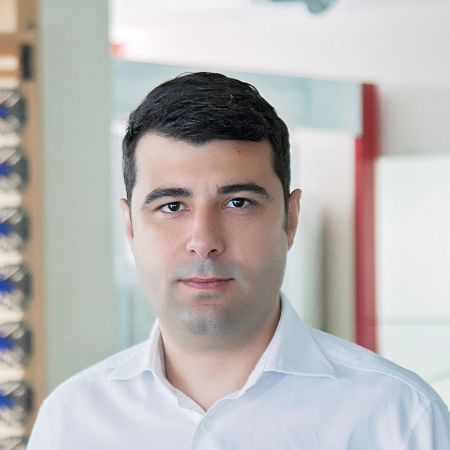 Petar Payakov
Operational Director of TED-BED EAD.

I started working in the company in 2007. as a junior assistant International Sales in the Foreign Trade Department. In 2010 I was entrusted with the position of Quality Manager. Since 2015 I hold my current position.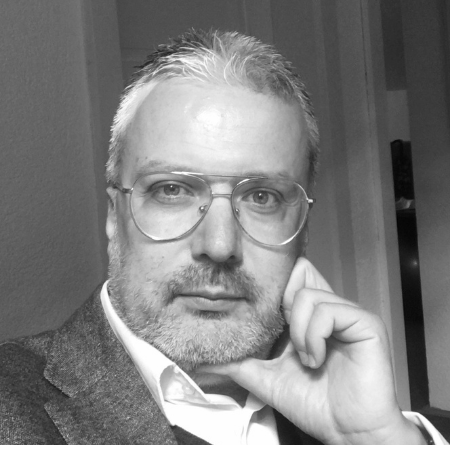 Zoran Jelic
Full Professor at the Computing and Control Department on Faculty of technical sciences, University of Novi Sad, Serbia

Zoran Jeličić was born on February 13th, 1971, in Novi Sad, Serbia. He received the M.Sc. and Ph.D. degrees in the field of Electrical and Computer Engineering in 1999 and 2003, respectively, all from the University of Novi Sad, Serbia. He's a member of the Expert council for technical and technological sciences at University of Novi Sad and from 2008 to 2011 he was the Director of Computing and Control Department at Faculty of technical sciences. He was guest researcher at TU Berlin, visiting professor at Polytechnic University of Bari and SRH Heidelberg. He teaches several courses including Methods of Optimization and Digital Control Systems. He is the author of more than 100 scientific publications, including books and peer-reviewed high impact factor journals. His research area is Optimization and Control Theory.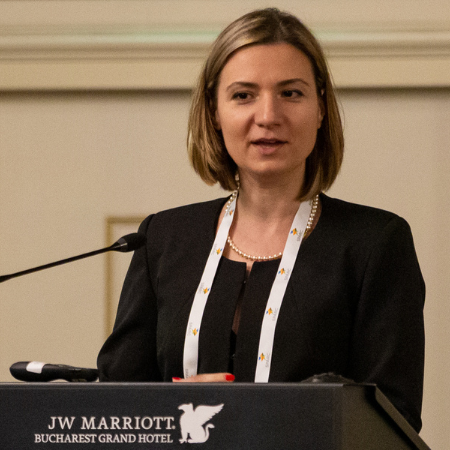 Ana-Maria Stancu
CEO of BucharestRobots

Ms. Ana Maria Stancu is the CEO of BucharestRobots – the first humanoid and service robots start-up in Romania and founder of RoboHub.ai – a physical place where she teaches robotics and programming classes for children from all backgrounds, teachers and anyone who wants to learn about robotics. Ms. Stancu is also a member of the Board of euRobotics – the European network for civil robotics.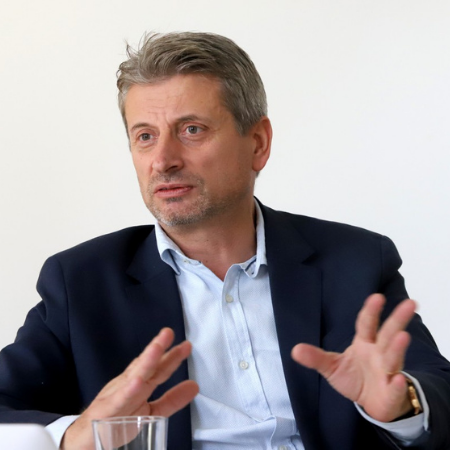 Peter T. Ivanov
Director level professional with wide experience in ICT industry in CEE and Emerging Markets

Entrepreneurial and innovative driver, possessing more than 19 years of visionary leadership, business development expertise and distinguish performance established at EE and Emerging operations of three global corporations. His professional career was enriched by multinationals like Microsoft, 3Com / U.S. Robotics, Cisco Systems where he additionally developed their Southeast Europe venture capital fund. Peter mentored more than 12 startup programs at Endeavor Bulgaria in the last 3 years.
Since May 2017 Peter is responsible for the AmCham entire organization of 350 members, and its annual agenda.
In 2010 Peter graduated the IMD General Management program, Lausanne, Switzerland. He has also a Master degree in Business Administration from the New Bulgarian University, Sofia, Bulgaria and computer science and military cybernetics from Artillery College in Shumen.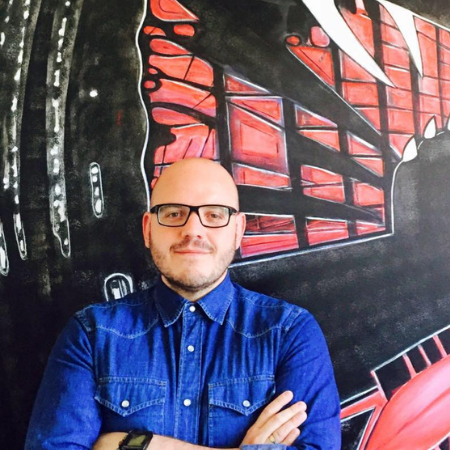 Dimitar Vasilev

Dimitar is in supporting of the co-development of new products & services between customers, partners, and Microsoft. His focus verticals are manufacturing, logistics, transportation, healthcare, and real estate in EMEA. Dimitar has 20 years of professional experience in the high tech market. He was active in different sales, engineering, M&A and leadership roles.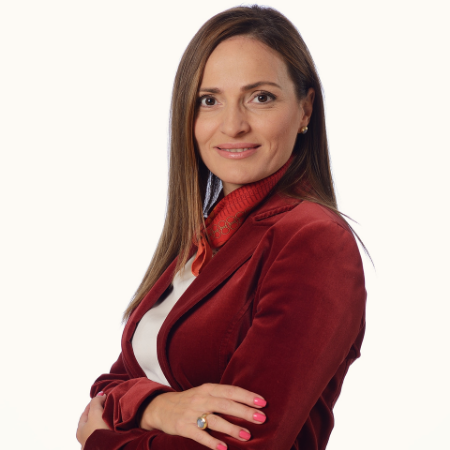 Janet Zaharieva

Dr. Janet Zaharieva has a master's degree in law and engineering geology, a doctorate in telecommunications with a doctoral dissertation "Introduction of e-government in Bulgaria". She specializes in the International Development Law Institute in Rome and is chairman of its alumni association in Bulgaria. She began her career in communications and information technology in 1998 as the Director of Legal Affairs of the newly established Communications Regulation Commission. From 2000 to 2010 she was the Chief Legal Officer of BTV and its representative in the Association of Commercial Televisions in Europe. She has been part of Vivacom's management team for 9 years and currently holds the position of Chief Regulatory Advisor to the Managing Board. In 2017 she was elected a member of the Board at the European Telecommunications Network Operators' Association (ETNO).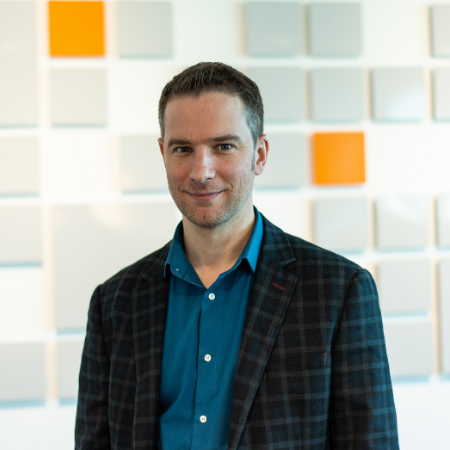 Phil Jackson
Technical Specialist for the MTC's Intelligent Automation group

Phil has enjoyed a career working in organisations from as disparate as 6-person start-ups up to global blue-chip corporations, in which time he has had the opportunity to apply his skillset to developing many complex automated systems across industrial sectors.
Having enjoyed many years of running large, complex industrial research projects, most recently delivering MTC's 'Factory in a Box' development, Phil is now entirely focussed on supporting industry to adopt appropriate automation, helping to overcome technological and cultural barriers to doing so.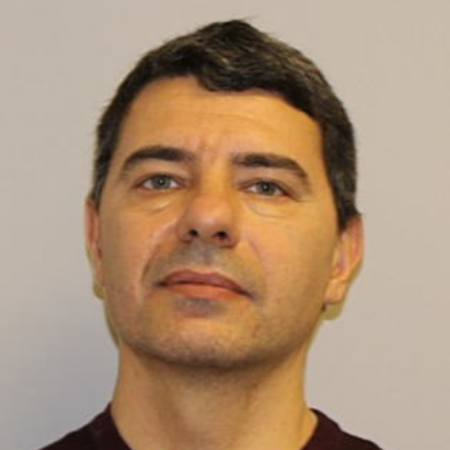 Jordan Popov
leads Software Architecture team in Central Europe

Jordan Popov has 30 years of experience in the networking industry.
He joined Cisco in 1999 as the Systems Engineer. Throughout his two decades with the company he held various leadership roles, from the SEE SEM position, through the GM for Bulgaria, to the Architecture Lead in SEE cluster. Jordan has worked for companies like Reuters and 3Com
Jordan currently leads Software Architecture team in Central Europe.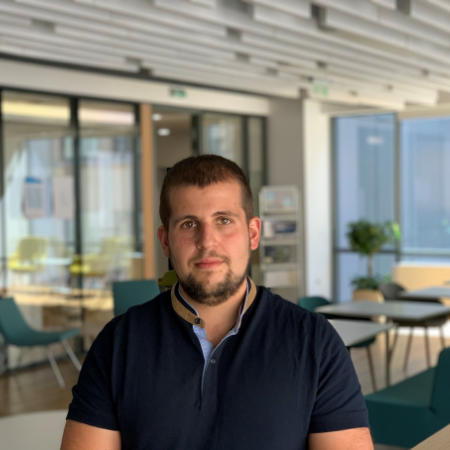 Filip Batoev
Employer Branding and Academia Relations

Filip Batoev takes the position of Employer Branding and Academia Relations in Bosch.IO.
In this role, he is responsible for the development of the employer brand, relations with schools, universities and academies, as well as a number of internal programs aimed at corporate culture. Philip has more than 5 years of experience in the field, gained in international companies with leading practices in human resource management and employer branding.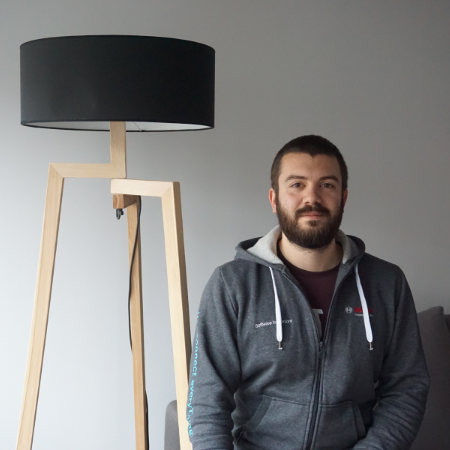 Ivaylo Yanev
Digital Engagement & Corporate Communications Manager

With his position Digital Engagement & Corporate Communications Manager Ivaylo is responsible for internal and external communication in Bosch.IO Bulgaria, as well as various topics and projects in the fields of marketing, branding and PR. Over the last three years, Ivaylo has been leading various projects and activities aimed at promoting Bosch.IO as a leading IoT company, both for business opportunities and career development through participation in public events, online campaigns, joint projects with other IT and IoT companies in the region, as well as joint projects with other colleagues from foreign divisions of Bosch and other companies.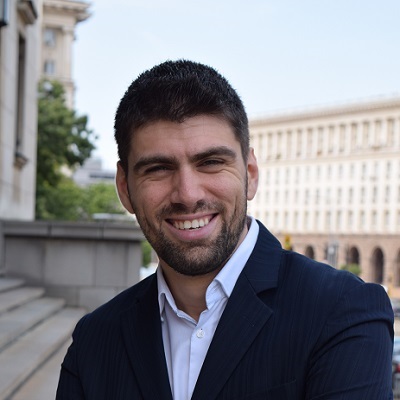 Nicholas Gantchev
startup consulting and fundraiser

Nicholas Gantchev is a startup consulting and fundraiser. He started his career in auditing, advancing to the position of operational lead at Pay-Back Group's Bulgarian office. He is deeply interested in the effects of technological disruption on investment strategies and society as a whole. Nicholas graduated from Burgas Free University with a B.S. in Finance and is currently pursuing his MBA degree at USC Marshall. In his spare time, Nicholas enjoys traveling, reading books on technology, investing, as well as biographies, and karaoke.


УВЕДОМЛЕНИЕ ЗА ПОВЕРИТЕЛНОСТ
Във връзка с влизането в сила от 25 май 2018 г. на Регламент (ЕС) 2016/679 на Европейския парламент и на Съвета от 27 април 2016 година относно защитата на физическите лица във връзка с обработването на лични данни и относно свободното движение на такива данни (Общ регламент относно защитата на данните – "ОРЗД"), искаме да ви предоставим информация относно начина, по който работим с Вашите данни, както и относно правата, които имате в тази област.
Когато посещавате уебсайта www.robostrategy2019.para.expert , ние не събираме Ваши лични данни – ако решите да ни предоставите такава информация, Професионална асоциация по роботика и автоматизация (ПАРА) в качеството на администратор на лични данни ще обработи Ваши лични данни. ПАРА се стреми да осигури адекватно ниво на защита на събираните лични данни и да ги обработва само за допустими от закона цели и с допустими от закона средства. Сдружението събира само данни, които са подходящи, свързани със и ограничени до необходимото във връзка с целите, за които се обработват.
1. Информация за администратора на лични данни
Наименование: "Професионална асоциация по роботика и автоматизация" Сдружение (за краткост наричана ПАРА)
ЕИК: 205319541
Данни за контакт: info@para.expert;
2. Събиране на личните данни
Личните данни се събират посредством следните публикувани на уебсайта форми: за регистрация за събитие; за участие в анкета; за абониране за информационен бюлетин. Формата за регистрация за събитие може по изключение да се попълва и на хартиен носител – на място при провеждане на съответното събитие (ако има свободни места).
Потребителите предоставят следните данни за себе си: име, електронна поща, компания, позиция (при регистрация за събитие); име, електронна поща (при участие в анкета); име, електронна поща (при абониране за информационен бюлетин).
Предоставянето на личните данни е доброволно – потребителите предоставят личните си данни единствено ако желаят да се регистрират за участие в съответното събитие, да участват в съответната анкета или да получават информационен бюлетин. Попълването на полета, маркирани с *, е задължително.
Администраторът не използва "бисквитки" (cookies) за събиране, обработване, разпространение или записване на лични данни. Уебсайтът не използва системи за регистрация и автентикация на потребителите. На уебсайта се използват бисквитки на Google Analytics, които се използват за събиране и анализ на обобщена информация, свързана с посещението и използването на уебсайта.
3. Основание за обработването
Личните данни се обработват на основание чл. 6, пар. 1, букви а) и е) от ОРЗД, а именно: субектът на данните е дал съгласие за обработване на личните му данни за една или повече конкретни цели; обработването е необходимо за целите на легитимните интереси на администратора.
В зависимост от конкретния случай ПАРА обработва (или може да обработва) данните Ви и когато обработването е необходимо за спазването на законово задължение или когато е налице някое от другите условия, посочени в чл. 6, пар. 1 от ОРЗД.
4. Цели на обработването
Вашите лични данни ще бъдат обработвани за следните цели:
4.1. Регистрацията за събитие осигурява възможност за допускане на потребителите до участие като посетители на съответното събитие (събитията са безплатни за потребителите, но е въведен регистрационен режим с цел по-добра организация и оптимизация на планирането); съответно, личните Ви данни ще бъдат използвани при проверка на място дали сте сред регистрираните участници.
Предоставената при регистрацията електронна поща ще бъде използвана за: изпращане на напомнящо съобщение за предстоящото събитие; изпращане на съобщения за предстоящи събития (ако е изявено желание за това); изпращане на съобщение за обратна връзка на посетилите събитието; изпращане на съобщение за обратна връзка на регистрираните потребителите, които не са посетили събитието (относно причината, която ги е възпрепятствала), като същото съдържа и информация за следващото събитие.
4.2. Личните данни, предоставени при участие в анкета, ще бъдат използвани за някои от следните цели съобразно условията на съответната анкета: изпращане на съобщение с резултатите от играта; получаване на награда; получаване на определена информация или др.
4.3. Личните данни, предоставени при абонирането за информационен бюлетин, ще бъдат използване за изпращане по електронна поща на информация от ПАРА (относно събития, публикации, новини, игри, анкети и др.). Информационният бюлетин ще бъде изпращан и на електронните пощи на потребителите, участващи в събитие или анкета – ако са изявили изрично желание за това.
Личните данни от регистрацията за събитие се използват и за статистически цели – извършваме вътрешни анализи за посещаемост на събитията, регулярността на посещаемостта, тип аудитория. Резултатите от обработката съдържат единствено обобщени данни.
Електронните адреси, събирани посредством изпращането на различните уеб форми, биха могли да бъдат използвани за целите на рекламно таргетиране (например, в рамките на дадена социална мрежа).
5. Получатели на личните данни
Вашите лични данни няма да бъдат предоставяни на трети страни.
Личните данни ще бъдат обработвани от служители на администратора или обработващи личните данни, сред които по-специално ще бъдат доставчици на облачни услуги в областта на хостинга, съхранението на файлове, CRM и eMail услугите.
Професионална асоциация по роботика и автоматизация работи с доставчици с добра репутация, които предоставят достатъчни гаранции за прилагането на подходящи технически и организационни мерки по такъв начин, че обработването да протича в съответствие с изискванията на ОРЗД и да осигурява защита на правата на субектите на данни.
Тези компании, без изброяването да е изчерпателно, са:
– MailChimp: https://mailchimp.com/legal/privacy
–pCloud: https://my.pcloud.com
– СуперХостинг.БГ: https://www.superhosting.bg/web-hosting-page-terms-and-agreements.php
– Google Analytics: https://privacy.google.com
– Facebook: https://www.facebook.com/privacy/explanation
Някои от доставчиците на услуги е възможно да прехвърлят данни извън рамките на ЕС/ЕИП, когато е налице решение относно адекватното ниво на защита, например – в случая на Щита за личните данни в отношенията между ЕС и САЩ (EU-U.S. Privacy Shield), или при наличието на други подходящи гаранции в съответствие с изискванията на ОРЗД. За повече информация можете да разгледате политиките за поверителност на нашите доставчици, както и да се свържете с нас по някой от посочените по-горе начини.
6. Срок за съхранение на личните данни
Личните данни ще бъдат съхранявани до оттегляне на съгласието Ви за тяхното обработване.
Когато по силата на задължителна разпоредба администраторът трябва да задържи Вашите лични данни за по-дълъг период или данните са необходими, за да може администраторът да предяви правни искове или да се защити срещу такива, администраторът ще запази личните Ви данни до края на съответния период на съхранение или до уреждането на съответните искове.
Администраторът си запазва правото да съхранява данни в анонимизиран вид.
7. Права, с които разполагате
Вие имате следните права съгласно ОРЗД:
а) да оттеглите Вашето съгласие по всяко време;
б) да възразите срещу обработване на лични данни, основаващо се на легитимен интерес или за целите на директния маркетинг, след което обработването за съответните цели ще бъде прекратено;
в) на достъп до, коригиране или изтриване на личните Ви данни;
г) на ограничаване на обработването;
д) на преносимост на личните Ви данни;
е) на жалба до Комисия за защита на личните данни (гр. София 1592, бул. "Проф. Цветан Лазаров" № 2; www.cpdp.bg).